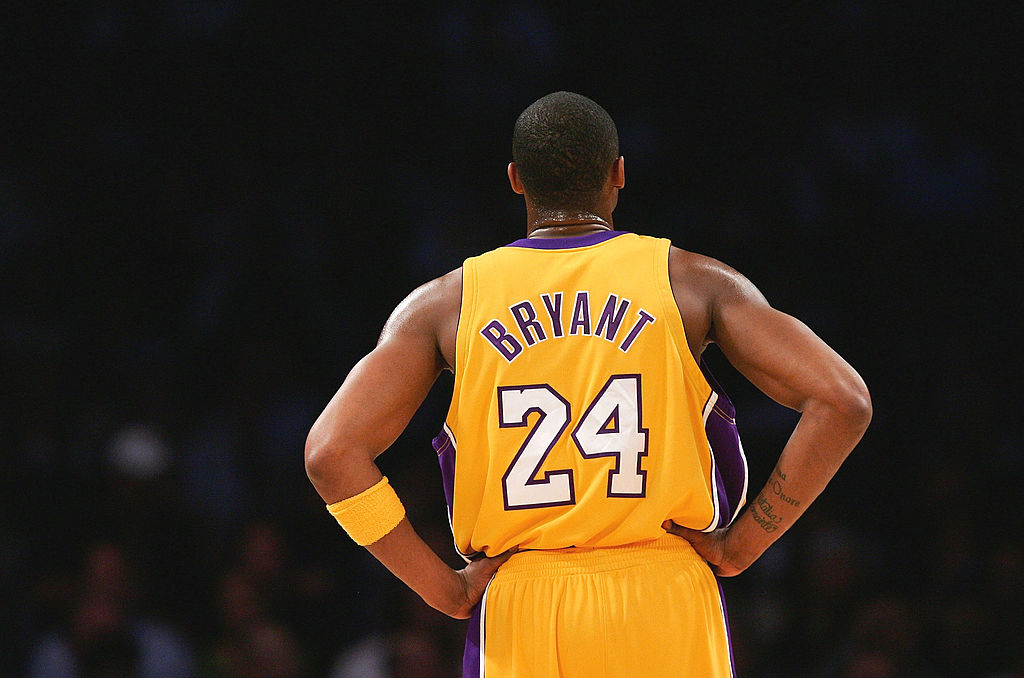 by Matt Ravis
Kobe Bryant made some of the toughest shots that Russell Westbrook and Kevin Durant had ever seen in their brief careers. Right hand, left hand, fadeaway, hand(s) in the face — it didn't matter, Bryant was torching the young Thunder in their NBA Playoffs audition.
But if the 2010 NBA Playoffs were an audition, the Thunder were receiving high marks from their competition. He called them "kids," which could have been backhanded coming from NBA legend like Kobe, but it wasn't — he saw the young core of Durant and Westbrook for what they were. It's arguable he saw it before any of us did, referring to that series as a "dogfight" that could have gone the distance. And it nearly did, but Kobe and the Lakers prevailed, and ended up winning in the NBA Finals.
Kobe came to be known as an elder statesman of sorts in recent years who didn't shy away from giving credit to younger players, which isn't always easier for guys of the older guard to do. For his personal failings, he never failed at being an ambassador of basketball to men and women alike.
And for those of us in Oklahoma City, we got to witness, through Russell Westbrook, a facsimile of Kobe — basketball imperfections and all. And although Westbrook has never, and likely will not, reach the meteoric heights of Bryant's career, there's no denying that he was the logical sequel to Bryant, a player who wouldn't have existed without Bryant creating what we know as the Mamba Mentality. Bryant had great respect for Westbrook, and Westbrook grew up idolizing Kobe as a Southern California native.
There is no neat way to summarize anybody's life, much less the life of someone drafted right out of high school and who eventually became the Mayor of LA. Any one eulogy might be incongruous with the next, and there will be those that omit some of the uglier details of Kobe's life, like his alleged rape of a Colorado woman in 2003, as a result of which he settled out of court. (He did not admit guilt in court, but issued an apology to the woman in the suit.)
It is up to you, the individual, to decide if the apology was sincere, if Kobe had done enough off the court, if he truly and humbly realized his admitted bad behavior.
There's an entire separate story to be written on that by someone more capable than me. I don't wish to dismiss any part of his life, nor do I think that bringing it up diminishes my own mourning or anybody else's. It was simply part of his life that must be considered along with everything else. A true eulogy is messy and complex.
One last thing: it's important to highlight his relationship with his daughters, especially Gianna, who also passed in the crash. Kobe Bryant the father was a recent phenomenon, one that humanized him in a way that basketball never did. The way he spoke about her was the same way he spoke about basketball, which truly meant that he loved her. He lit up when asked about her.
Aside from his surviving wife and daughters — I can't begin to imagine the way they feel right now — Kobe will leave behind a legacy that is so immense that it is impossible to sort through. What I can say for certain is that he was an icon who eclipsed his own sport. His basketball career was a testament to tenacity, to workmanship, to excellence in one's craft.