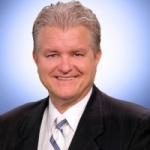 Oklahoma has lost a voice and a smile, Bob Barry Jr.
BBJ's voice was heard every weekday from 9am to noon on Sports Morning on WWLS The Sports Animal. BBJ, always energetic and upbeat even after covering a late night game and the 10pm newscast at KFOR-TV. Junior was full of life on camera and behind the microphone. We will always remember his smile, his passion for everything Oklahoma sports and most importantly his friendship.
Share your thoughts, stories and memories of BBJ on our Facebook page here.