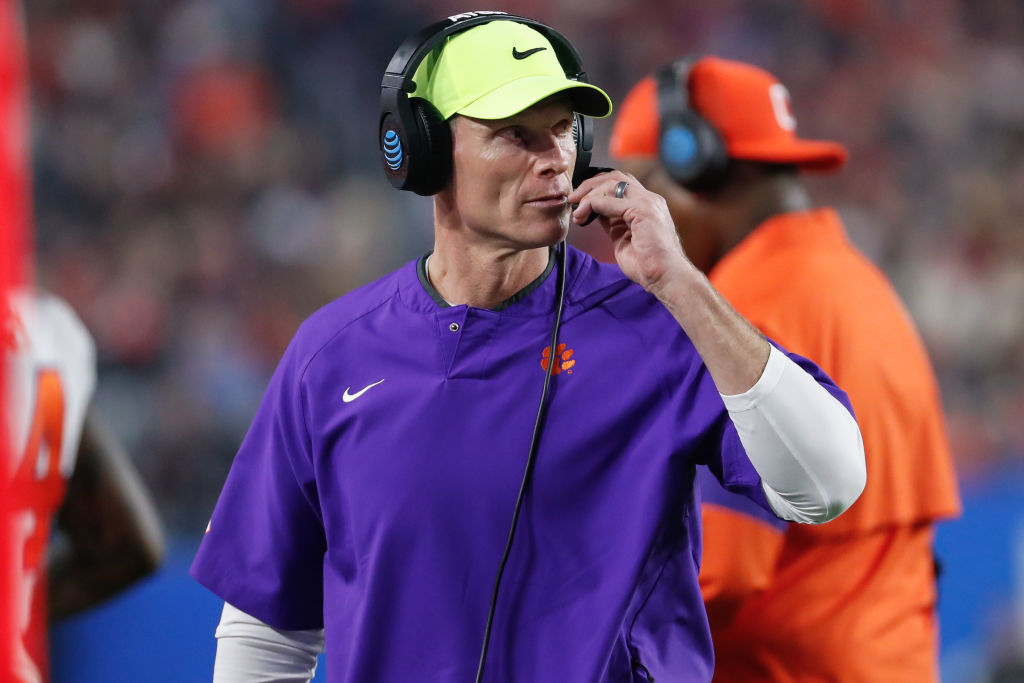 By: Josh Lea (@joshdlea)
The University of Oklahoma has announced that Brent Venables will be its next football head coach after the departure of Lincoln Riley to USC. The past week has been a whirlwind of rumors, speculation, de-commitments, and transfers in the world of Oklahoma football, not to mention the massive amount of memes, jokes, snake emojis, and the hashtag TBOW (you'll have to google this one) trending on Twitter about Riley. However, the hiring of Venables is OU's way of settling the dust and getting back to work. Venables has a nostalgic appeal with Sooner fans with a fresh rejuvenation following the Riley exit. The Kansas State graduate joined the Oklahoma coaching staff in 1999 and has held coaching positions at Clemson since 2012.
The news of that had emerged as the top candidate came at 7:00 am on Sunday from ESPN's Chris Low. Low also said, "Ole Miss' Jeff Lebby is Venables' top choice as offensive coordinator."
Veteran Clemson defensive coordinator Brent Venables has emerged as the top target for the @OU_Football head coaching job, and the two sides could finalize a deal as early as today. Ole Miss' Jeff Lebby is Venables' top choice as offensive coordinator, sources tell ESPN.— Chris Low (@ClowESPN) December 5, 2021
So, it was becoming clear that Venables would be Oklahoma's 23rd head football coach from that point. Throughout the day on Sunday, fans waited, tweeted, and speculated who would be joining Venables on the sidelines at Oklahoma. While much of that aspect of the Oklahoma coaching carousel is still rotating, one thing was made clear at 7:40 pm, Venables was a lock to be the head coach.
🔒— Joe Castiglione (@soonerad) December 6, 2021
The University of Oklahoma AD Joe Castiglione tweeted a lock emoji at 7:40 to confirm the suspicions of OU fans statewide. ESPN and other national sports media outlets made the news official three minutes later. Last night at the Max Westheimer Airport in Norman, media, fans, and OU personnel showed up and out to welcome Venables back home to the University of Oklahoma. The scene from the airport was an all-out event; Venables and company landed, greeted fans, and celebrated the end of one of the craziest weeks in the history of Oklahoma football. While there was no official count of how many were in attendance at the airport, the estimate was somewhere in the 1,000 range.
"It doesn't get any better than this."

Full 🎥 https://t.co/YLzcuwg9bG#BoomerSooner pic.twitter.com/NNODtblE96— Oklahoma Football (@OU_Football) December 6, 2021
There are more press conferences, events, and work pending for Oklahoma. However, the University of Oklahoma athletic staff deserves high praise for its swift response to the departure of Riley. One week ago, there was tremendous uncertainty surrounding the program. Now, it's a celebration. Stay with WWLS for more on this story.